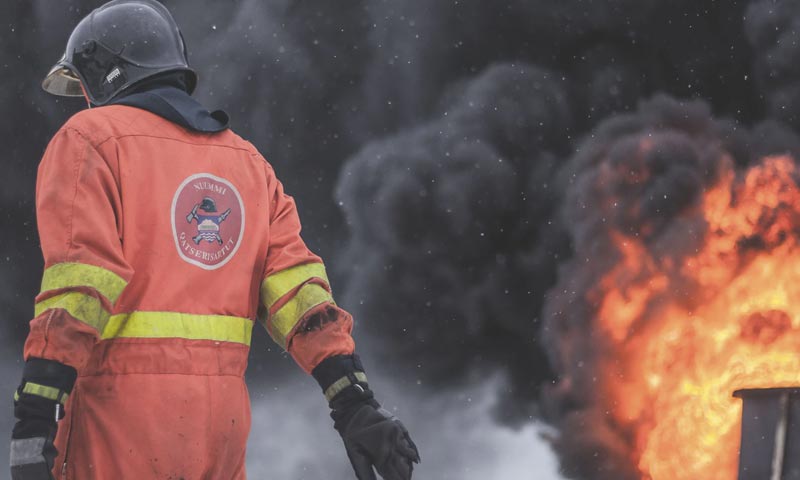 Smoke Alarms
New legislation specifies the type, positioning, and interconnectedness of alarms, which are critical factors for an early warning and quick escape. This is because, when you are asleep, your smell also sleeps, and when a fire breaks out, toxic fumes can overcome you. With the new photoelectric smoke alarms, they are able to detect smoke and alert you early so that you have enough time to be able to escape. With interconnected alarms, you'll be alerted no matter where you are and or where the fire starts.
The QFES recommend updating your smoke alarms to match the new legislation, if you have not yet updated your smoke alarms, make sure they are at least working and properly maintained.
Why did the new smoke alarm legislation commence?
If you are unaware of the new smoke alarm legislation, it was commenced on the 1st of January, 2017. The new law regarding the installation of photoelectric smoke alarms in all Queensland homes. The laws were changed for the smoke alarms after the 2011 slacks creek fatal house fire.
Smoke Alarm Safety
When there is a fire, smoke spreads fast. Working smoke alarms are able to give you a warning so that you are able to escape early. Here are some safety messages you should be aware of;
A closed door may spread the smoke slowly and also help slower the speed of heat and fire from spreading.
Install smoke alarms in every sleeping room, outside each separate sleeping area.
Install alarms on every level of the home
Install alarms in the basement – should all be interconnected, so that when one sounds, all the rest sound too.
Large homes may need extra smoke alarms
Test all smoke alarms at least once a month – press the test button to see if the alarm is working
Two kinds of alarms – lionization smoke alarms; quicker to warn about flaming fires. Photoelectric alarms; quicker to warn about smoldering fires.
Best to install both alarms in your home or business
Smoke alarm should be placed on the ceiling or high on a wall – keep smoke alarms away from kitchens to reduce false alarms. – should be at least 3m from the stove
People who are heard of hearing or deaf can use special alarms – alarms that have strobe lights and bed shakers.
Smoke alarms can be replaced after they are 10 years old
Smoke alarms are an important part of a home fire escape plan
Plan your escape
Get everyone in your household together and make a home escape plan
Walk throughout your home and look for two ways to escape every room

Escape routes should be clear of debris and doors and windows open easily – windows that have security bars or grills should have an emergency release device

Plan a meeting spot everyone will meet once escaped, should be a permanent spot, e.g. tree, light pole, mailbox
If there are infants, elderly, family members with disabilities or children who do not wake up due to the sound of smoke alarms, make sure that there is someone assigned to assist them in the event of emergencies
Once you hear the smoke alarm sound – get outside, stay outside. Respond fast – get up and go.
Memorize ways to escape from every room, and go to your meeting place with your family.